Much to the chagrin of the EFF and FSF, the Web moves forward with DRM in the browser.
This is an update to the ongoing saga of DRM for HTML5 using Encrypted Media Extensions (EME) which we first covered in our highly read blog post: "Cory Doctorow and the EFF want to take away your Netflix..."
After a very bitter organized and well-funded attack on the W3C by its member company, The Electronic Freedom Foundation, the W3C has finally decided to move ahead with elevating the EME spec to "Recommendation" status, thereby opening the gates for EME to move into a nearly-permanent spec as part of the standards on which browsers of the World Wide Web operate.
In making his decision known, the Director of the W3C, Tim Berners-Lee (you may have heard of him) wrote "The Encrypted Media Extensions specification remains a better alternative for users than other platforms, including for reasons of security, privacy, and accessibility, by taking advantage of the Web platform." This simple but powerful statement effectively put to bed the years of failed efforts by people like social satirist Cory Doctorow and the former editor of the HTML5 specification, Ian Hickson to prevent DRM from becoming a key component of HTML5 video playback.
The W3C's draft specification for their recommendation is located here. It is extremely thorough and covers every known aspect of supporting EME in HTML5 compliant web browsers.
And now, our industry moves forward with DRM now available as an integrated component of today's most popular web browsers. To summarize: Google's Chrome Browser supports their Widevine DRM while Microsoft's IE and Edge browsers both supporting PlayReady DRM and Apple's Safari supporting FairPlay DRM. These crucial stakes in the ground will lay the framework for large-scale movement to HTML5 as the de-facto secure playback platform for encrypted content.
Check more about Digital Rights Management Software Services
If you would like to read more in-depth information about this change I highly recommend these articles:
"On EME in HTML5" - Tim Berners-Lee
"DRM in HTML5 is a victory for the open Web, not a defeat" - Peter Bright
"Notice to the W3C of EFF's appeal of the Director's decision on EME" - Cory Doctorow / EFF
"Over many objections, W3C approves DRM for HTML5" - Peter Bright
"HTML5 Comes of Age: It's Finally Time to Tell Flash Good-bye" - Jan Ozer
"The State of Browser-based DRM 2017" - Christopher Levy
---
VOTE for BuyDRM's KeyOS™ Multi-DRM Platform in the European Reader's Choice Awards 2017
BuyDRM was recognized as the runner up for the 2016 Streaming Media Readers' Choice Awards for DRM/Access Control Service Providers, proving our services and solutions as being one of the most comprehensive and widely deployed in the world. This year we're looking for your vote to take us all the way to the top!
Click the image below to cast your vote today for BuyDRM!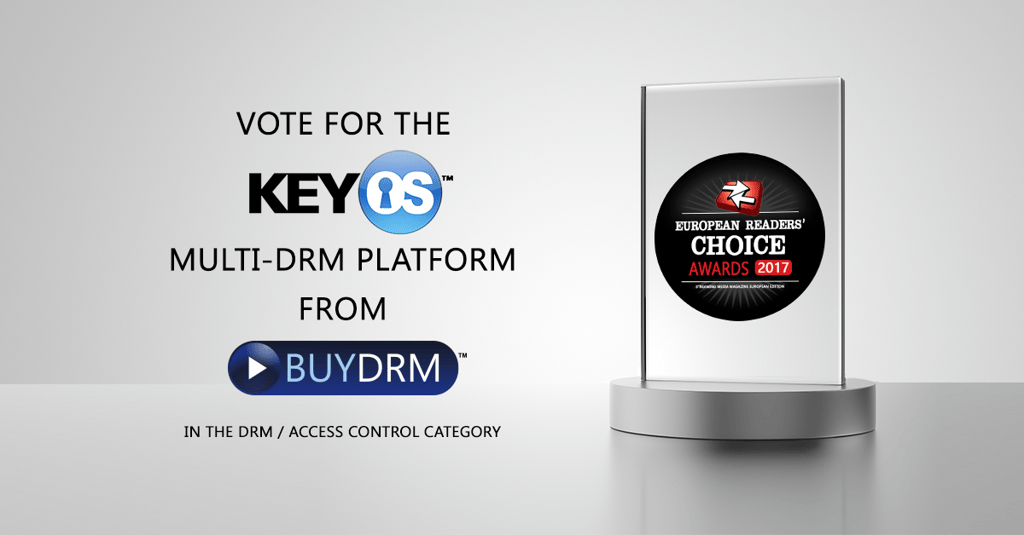 ---
Headed to IBC this year in Amsterdam? BuyDRM will be exhibiting in Hall 14/Stand N.23 and are now taking meetings for the dates of September 15th - 19th. Book Your IBC Meeting Now!
---
Subscribe to The DRM Blog and get the 2016 DRM Deployment Guide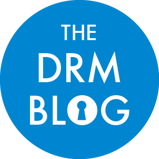 ---
View Past Episodes From Our "Spotlight On DRM" Webinar Series
---
BuyDRM –

Your Single Source for Multi-DRM Solutions

Offering PlayReady, Widevine, and FairPlay, we can help you deliver protected content to any device in any situation whether online or offline or both.
Established in 2001, we are a market-leading Multi-DRM service provider. Over the last fifteen years we have seen drastic changes in the content protection arena as a variety of new technologies have entered the marketplace. Through our pioneering efforts in this field and decades of experience in digital media, we have your bases covered with the KeyOS Multi-DRM Platform supporting PlayReady, Widevine, and FairPlay DRMs. KeyOS supports all of the popular consumer platforms and business models.
Want to Learn More?
If you are either just beginning your search or are a seasoned streaming media pro, we think our team can help you.
Contact us to learn more about our solution. We would be happy to setup a call to evaluate your scenario and find out how we can help you. Our consultations are always free. Our KeyOS platform powers the biggest names in media across the globe and we are eager to assist you as well.