Recently we launched the KeyOS ESP Partner Program to help streamline the deployment of DRM-protected video content. Emphasizing the importance of maintaining strategic key integrations with industry-leading Encoder, Server and Player vendors, BuyDRM's new partner program aims to enable faster, more robust, studio-approved DRM deployments.
Periodically we will be highlighting our ESP partners on The DRM Blog and provide some useful information about their integration with the KeyOS Multi-DRM Platform. This week we want to put the spotlight on one of our partner Bitmovin, who is both a player partner as well as an encoding partner.
Bitmovin's focus on providing encoding and playback technologies with DRM support allow users to easily assemble customized workflows that are scalable, robust and flexible while maximizing viewer platform coverage.
Bitmovin's Video APIs have been integrated with the KeyOS Multi-DRM platform on both the encoding level and the player level and use the 3 main flavors of DRM: FairPlay, PlayReady and Widevine.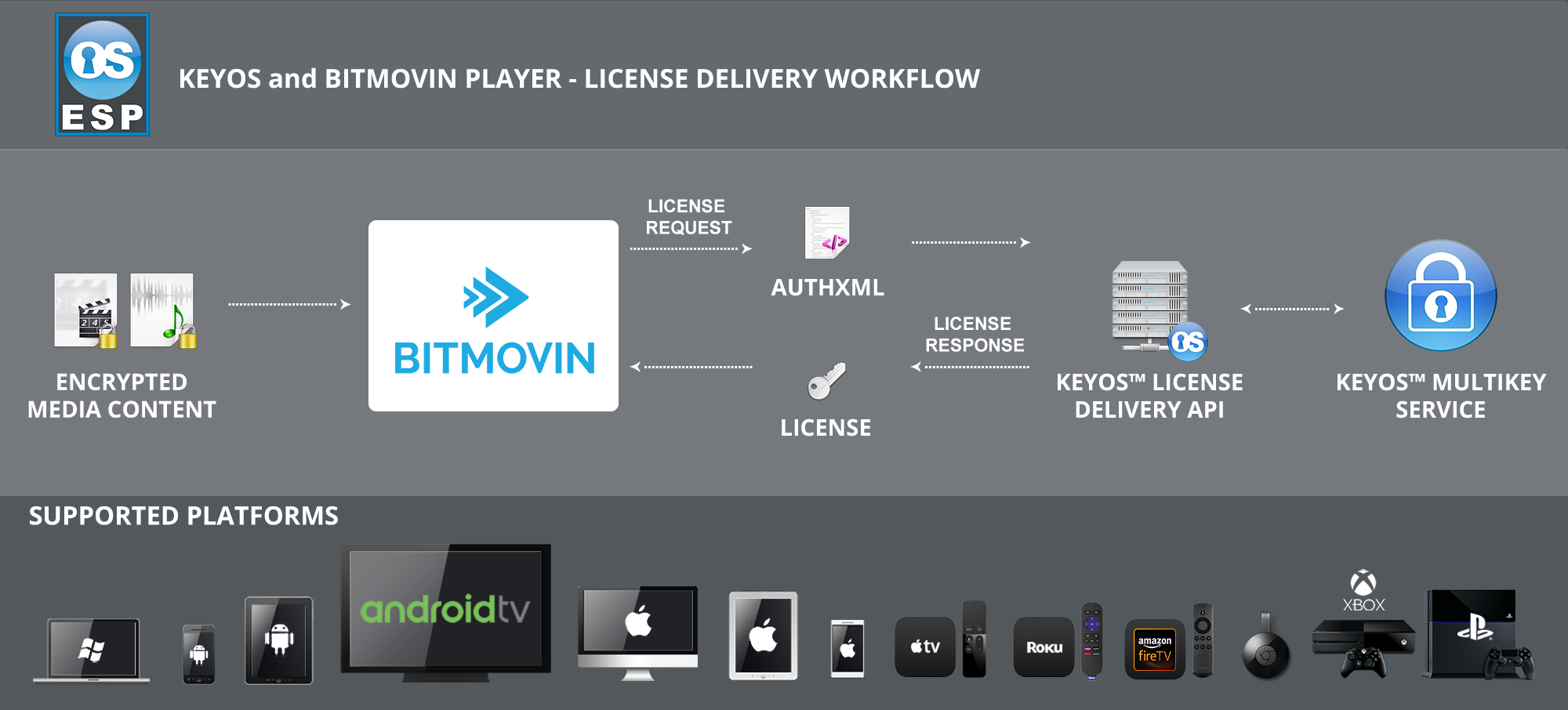 Configuring Bitmovin Player to call out to the various license servers for each DRM flavor with BuyDRM's KeyOS Platform, we are providing a few code images below to assist.
You can also view this information on Bitmovin's website:
Setup Bitmovin Encoder with BuyDRM