Every content streaming newcomer needs to decide on links in the content supply chain. It goes like this: encoding -> packaging -> storing -> playback. Today we are going to focus on the last bit – the playback. Some of our new customers come with a HTML5 player in their mind right away, others ask for our advice. Well, now we have an answer for the latter; BuyDRM introduces our newly updated and feature-rich HTML5 player solution – KeyOS WebPlay.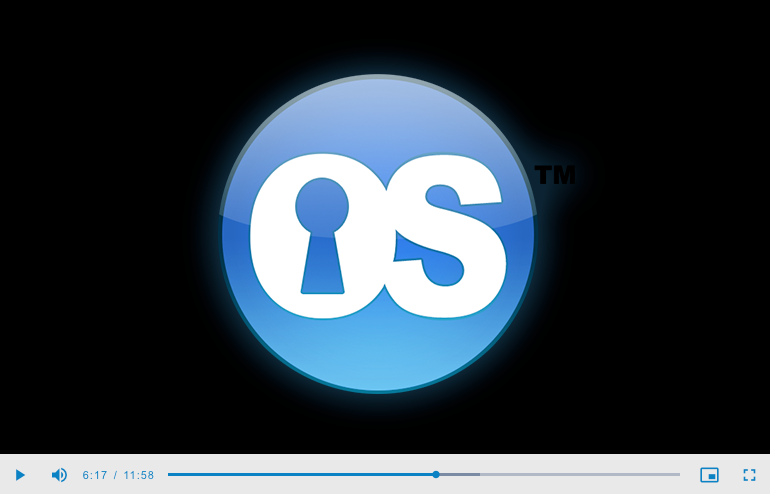 Why WebPlay?
Some of the readers may have a valid question – why should we pay for a player when there are multiple open-source solutions on the web? Indeed, most of your player needs may be covered by those tools, especially if you have a free developer on staff willing to dedicate his job to maintaining and debugging a HTML5 player which comes with no support and no explicit documentation.
As with all our products and services, for KeyOS WebPlay BuyDRM provides 24/7 technical support, as well as guidelines with code examples for every feature. You don't have to be a front-end guru to be able to set up our player, and even if you are not able to - we are there to assist you along the way.
If you already are a BuyDRM customer, you may check out the guidelines here in your console - https://console.keyos.com/#wiki/WQSG/815497179
Some will wonder: "Okay, your player is better than open-source ones due to the support level, but how does it compare to other premium players on the market?". Well, thank you, I was expecting this question. The core difference between WebPlay and other players is that we put major emphasis on seamless DRM-protected content delivery, as well as the easiness of its setup.
KeyOS WebPlay supports playback on every HTML5 platform. Furthermore – it will analyze your playlist and pick for playback only those assets which are supported by the current browser and operational system.
And one more thing – when other player vendors encounter drm-related playback issues, who do you think they turn to for help? By picking KeyOS WebPlay you save a huge amount of precious time on support, since we are both player and DRM specialists.
Features
WebPlay is Compatible with Apple FairPlay, Microsoft PlayReady, and Google Widevine DRMs.
WebPlay is delivered pre-configured to obtain keys through the KeyOS License Key Gateway.
WebPlay supports seamless delivery of content across a wide array of devices.
Persistent license support
WebPlay has built-in support for persistent licensing for platforms that support it. This feature may help customers to significantly reduce total amount of licenses they request, leading to lower DRM service costs.
KeyOS WebPlay offers the functionality of a smart playlist, which can analyze your assets and pick only the ones supported by the current platform.
Widevine L1 security level support for Android devices
Subtitles and Caption Support
Overlay and Banner Capabilities
Skinning, Hotkeys and Credential Support
On top of the features already supported, KeyOS WebPlay is constantly receiving functionality updates, many of which are inspired by our clients.
If you are willing to get a one-month trial period of our player, please open a corresponding ticket in our support system if you already are a customer or contact Gabe Elton gabe@keyos.com if you are willing to become one.