In 2019 we launched the KeyOS ESP Partner Program to help streamline the deployment of DRM-protected video content. Emphasizing the importance of maintaining strategic key integrations with industry-leading Encoder, Server and Player vendors, BuyDRM's new partner program aims to enable faster, more robust, studio-approved DRM deployments.
As we continue to highlight our ESP partners on The DRM Blog, we hope to provide some useful information about their integration with the KeyOS Multi-DRM Platform. This week we want to put the spotlight on our player partner THEOPlayer.
With support for HLS and MPEG DASH content, the THEOPlayer SDKs allow for the same playback experience across any device while offering both client-side and server-side ad support for all ad formats.
BuyDRM and THEOPlayer have a complete integration to allow for the protected playback of VOD and Live premium video content.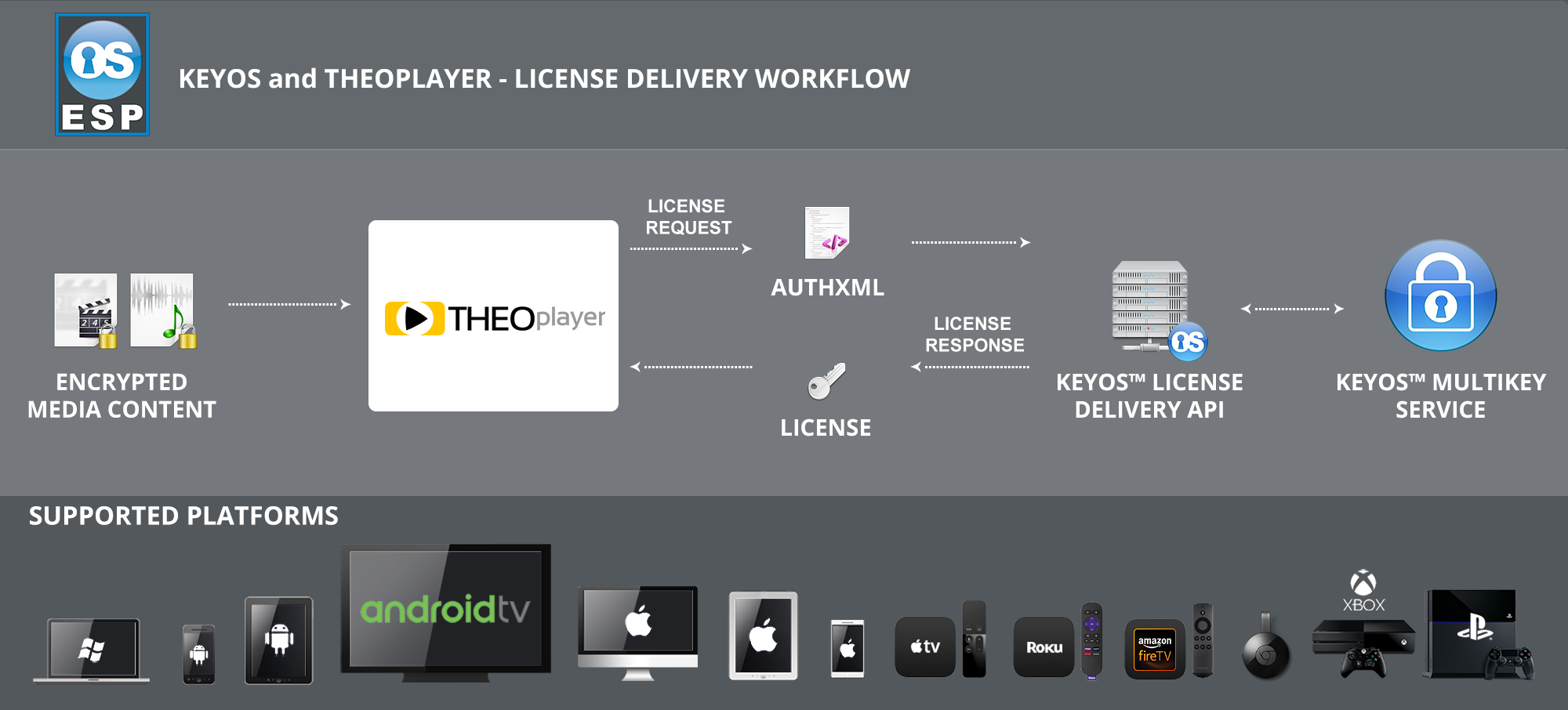 KeyOS and THEOPlayer - License Delivery Workflow
KeyOS MultiKey Service Demo Using THEOPlayer
More resources on the integration between BuyDRM and THEOPlayer:
How To Configure KeyOS with THEOPlayer
Deploying the KeyOS Multi-DRM Platform with THEOPlayer (WEBINAR)