In 2019 we launched the KeyOS ESP Partner Program to help streamline the deployment of DRM-protected video content. Emphasizing the importance of maintaining strategic key integrations with industry-leading Encoder, Server and Player vendors, BuyDRM's new partner program aims to enable faster, more robust, studio-approved DRM deployments.
Today, we want to put the spotlight on one of our oldest KeyOS ESP Partners, THEO Technologies, with their flagship product THEOplayer. THEO has been continuously improving its DRM compatibility by investing deeply in the Low Latency challenges that video playback faces with the combination of DRM, and Ad-Insertion (CSAI & SSAI). Besides the massive advancements in smoothing the DRM and Ad-Insertion compatibility, the superior video player is now known as the front-runner in Ultra Low Latency Video Playback.
With support for (LL-)HLS and (LL-)MPEG DASH content, the THEOplayer SDKs allow for the same playback experience across any device while offering both client-side and server-side ad support for all ad formats.
BuyDRM and THEOplayer have a complete integration to allow for the protected playback of VOD and Live premium video content.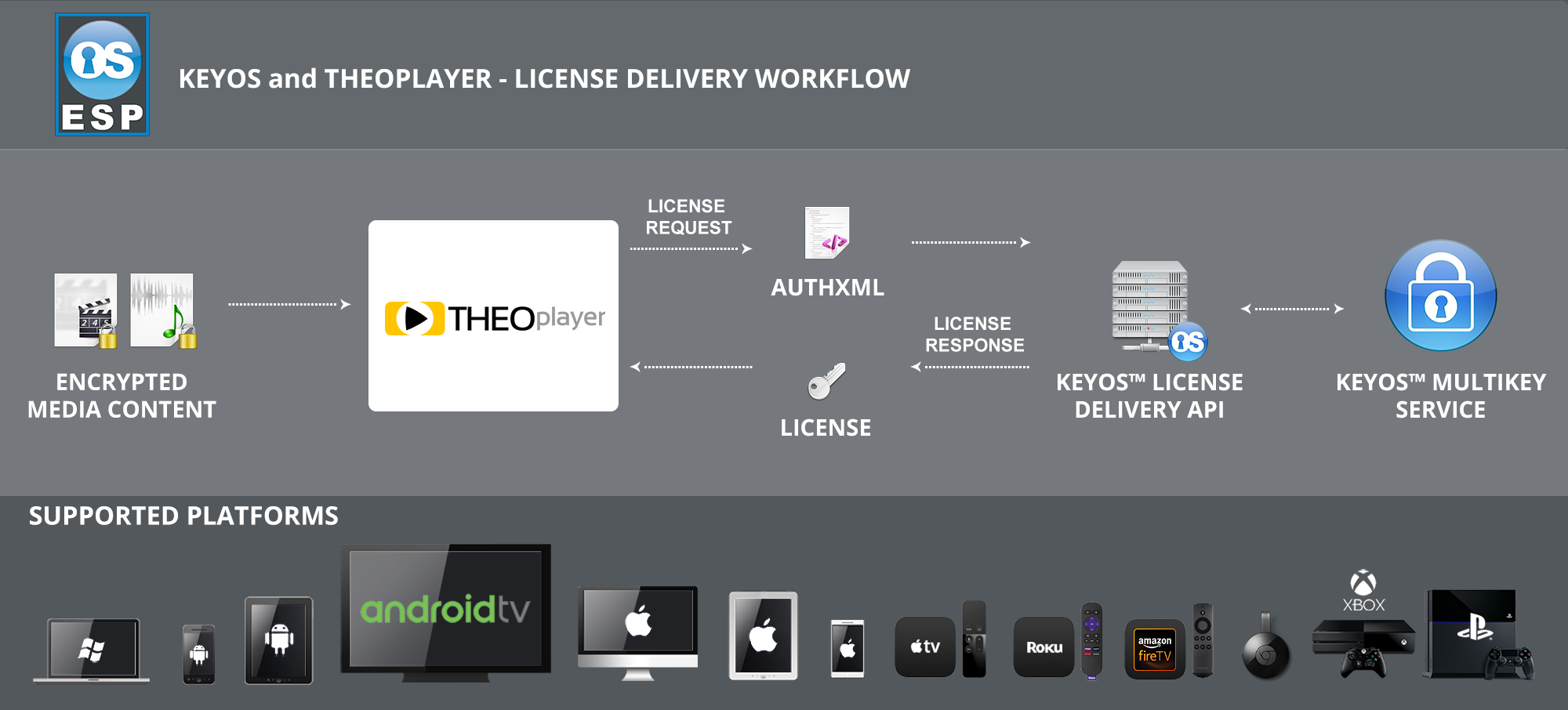 KeyOS and THEOplayer - License Delivery Workflow
KeyOS MultiKey Service Demo Using THEOplayer
More resources on the integration between BuyDRM and THEOplayer:
How To Configure KeyOS with THEOPlayer
Deploying the KeyOS Multi-DRM Platform with THEOPlayer (WEBINAR)