In 2019 we launched the KeyOS ESP Partner Program to help streamline the deployment of DRM-protected video content. Emphasizing the importance of maintaining strategic key integrations with industry-leading Encoder, Server and Player vendors, BuyDRM's new partner program aims to enable faster, more robust, studio-approved DRM deployments.
As we continue to highlight our ESP partners on The DRM Blog, we hope to provide some useful information about their integration with the KeyOS Multi-DRM Platform. This week we want to put the spotlight on Interra Systems.
KeyOS is fully integrated with ORION-OTT which allows real-time quality control of DRM-managed content. Using the KeyOS CPIX spec, ORION-OTT acquires the appropriate key necassary to process DRM-managed video through the platform.
The integration is one more piece to the KeyOS ESP Partner Ecosystem that enables customers to go-market quicker and with less hiccups along the way.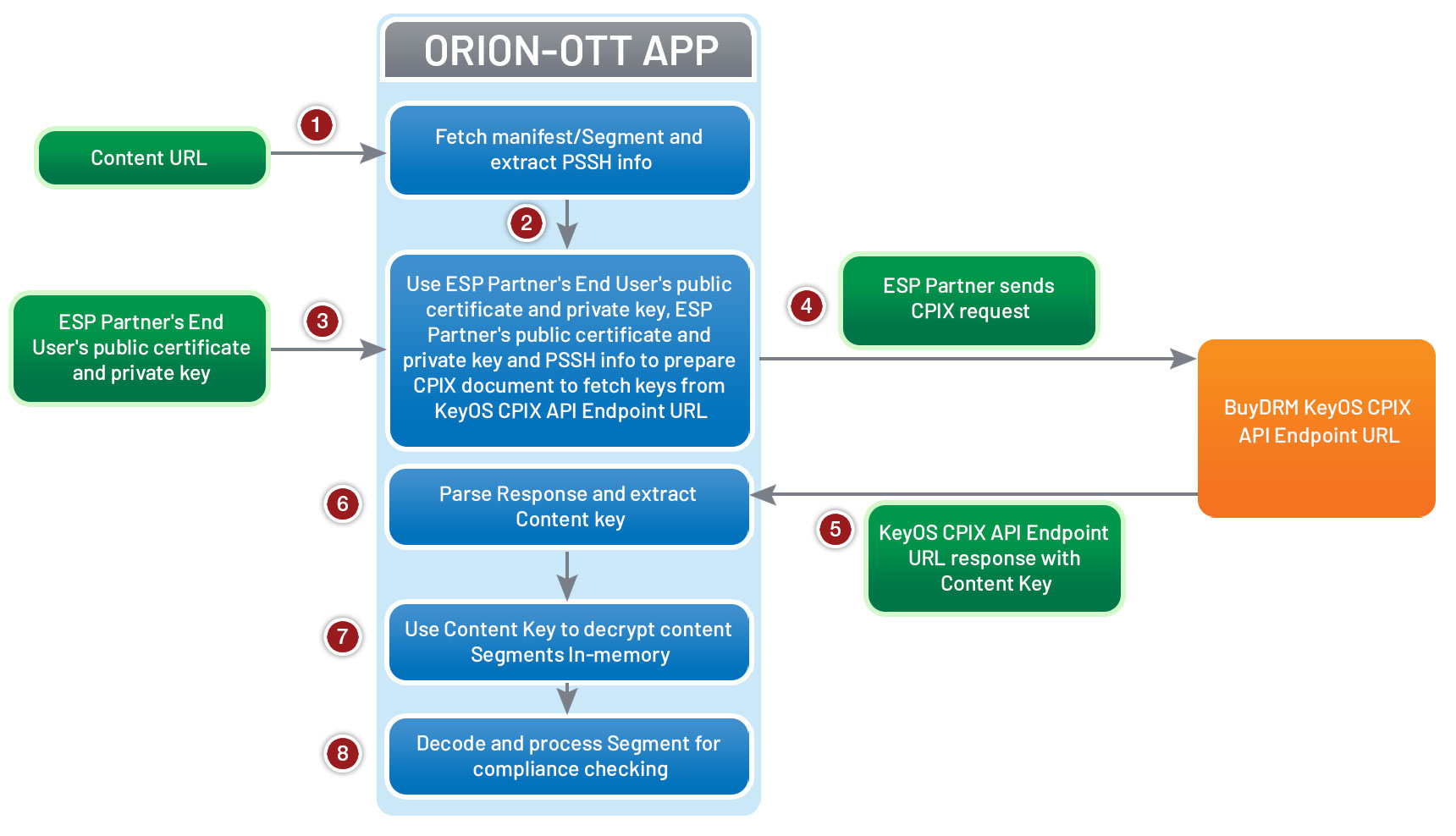 Recently, we announced this integration via press release which can be found here.

You can now watch our webinar "Deploying KeyOS with Interra Systems' ORION-OTT Platform"