As we continue to highlight our ESP partners on The DRM Blog, we hope to provide some useful information about their integration with the KeyOS Multi-DRM Platform. This week we want to put the spotlight on Flussonic.
Flussonic Media Server is a multi-purpose software solution for launching a high load video streaming service of any scale. Delivering video to millions of viewers in more than 100 countries around the world,
Flussonic Media Server acts as an online packager where you can encrypt HLS or DASH content allowing you to keep your original content untouched while encrypting content as needed on-demand.
Close collaboration with BuyDRM resulted in a complete integration with the KeyOS platform where both live and VOD files are supported.
Mutual customers can configure DRM for a stream or VOD file as shown in Figure 1 below.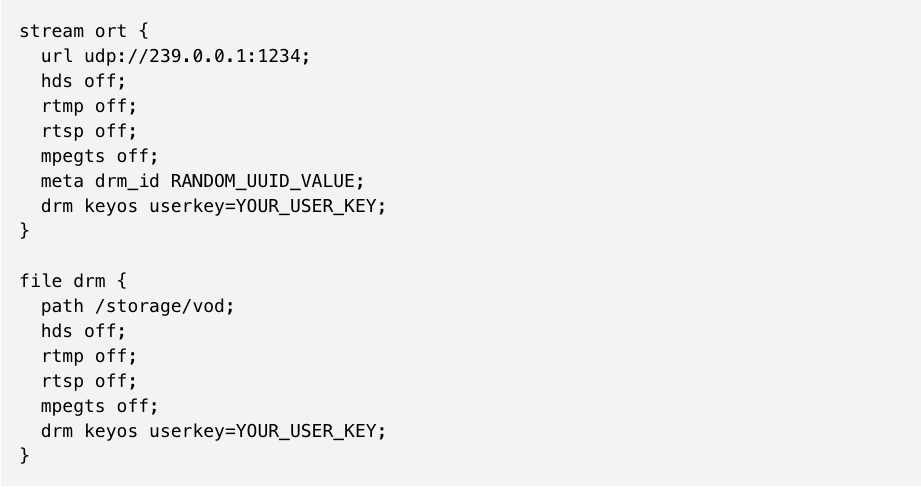 Figure 1
For more documentation on this integration please visit this link here.
You can also view our webinar on Deploying KeyOS with Flussonic Media Server below.