In this series we will cover: DRM Licensing
In part 5 of our series, "Creating DRM Workflows, we will review the various approaches to delivering license keys to users of DRM-managed, encrypted content. As a mature industry with over 17 years of operation now, the DRM licensing industry has grown extensively both geographically and technologically. This growth is returning great value and promise to the digital media industry at large and enabling a variety of user content consumption models previously not possible.
Previously we discussed what is DRM licensing and about the various ways to encrypt your content in parts 1-4 of this series using it. We covered various on-premise, in-network and in the cloud models where companies deploying digital media can add content encryption to their video workflows. We discussed deploying encryption for both live and VOD content as well as deploying encryption as a stand-alone process, as part of an encoding workflow or via a streaming media server.
Currently they are three primary consumer DRMs in play in the marketplace. They are Microsoft's PlayReady DRM, Google's Widevine DRM and Apple's FairPlay DRM. Each of them has their various benefits and sweet spots which we will discuss later but these are the Big Three DRMs. With the exception of Apple, a DRM OEM like Microsoft or Google licenses their technology to a 3rd party provider who then takes the SDKs provided and builds a DRM platform around them. Neither Google or Microsoft license deployable DRM products of any kind. To deploy with Apple's FairPlay DRM, Apple licenses the technology to content owners/distributors only. The content operator then selects a DRM provider who has a FairPlay licensing platform to operate the technology for them.
In looking at all three DRM OEMs, Apple is the only company who does not operate the technology directly. The other OEMs, both Google and Microsoft do operate their own DRM technologies as a "1st Party" provider.
Google provides a free Widevine licensing platform in the Google cloud which can be used to deliver Widevine license keys to users around the world. This platform is provided "as-is" and requires the content operator to become a Certified Widevine Implementation Partner, complete the CWIP program and pay an annual fee. Before deploying a customer on the Google Widevine platform, service providers must provide Google with a Queries Per Second requirement for their deployment and Google reviews this requirement and requires the service provider to performance test / load test the deployment only in the production environment.
Another 1st Party Provider of DRM services is Microsoft. While they do license their core PlayReady technology to DRM service providers via the PlayReady Server SDK, who must then build a DRM platform around it, they also compete with their licensees by offering PlayReady licensing via the Azure Media Services offering. As part of the Azure Media stack, content operators can tap into the built-in, as-is PlayReady offering in Azure using the provided APIs and pathways. The benefit of this offering is that you can have one single workflow in Azure for content ingest, encode/transcode, encrypt, deliver, license and playback. The downside to this is that the feature set of this offering is somewhat fixed and not as dynamic as a 3rd party solution run by a DRM provider who has DRM as a sole focus.

For larger companies that have substantial financial backing and are able to spend upwards of $250,000 in CAPEX and anywhere from $10,000 to $20,000 a month, building an in-house solution is another approach to deploying DRM licensing. This approach is valid for a handful of companies in the marketplace like NetFlix, Hulu, iTunes, Xbox Movie & TV Store and others. Typically, these companies take a license directly from the DRM OEMs and design, develop, deploy and support their own internal DRM encryption and license delivery. When a company takes this approach, they are distinctly moving the crosshairs from an external, security-oriented operation like a DRM Provider, to their own infrastructure. In doing so, they must staff and support their DRM offering appropriately and are in a constant state of support, maintenance and updates.
As the DRM OEMs update their platforms or when there are changes in playback environments like Windows or OSX or iOS or Android, they must take the appropriate steps to ensure their DRM deployment is in sync. Another aspect of deploying in-house DRM solutions is scaling the offering to meet demand. Since DRM cannot be deployed across a CDN, actual licensing servers or virtual instances must be deployed and a database must be scaled to support the queries and key generation.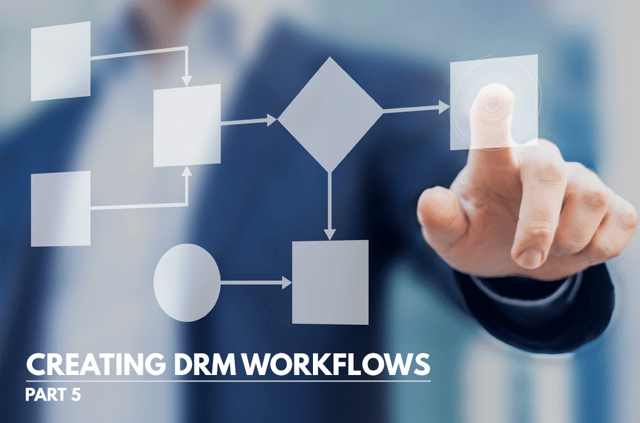 Today, the prevailing model of DRM licensing deployment in our industry is via a dedicated 3rd Party DRM service/solution provider. There is a substantial Content Security industry with a variety of small, medium and large DRM Service providers. Some of them are offshoots of conventional Conditional Access companies while others are DRM-focused service providers addressing the media over IP market segment solely.
Some of these companies offer their DRM platforms via DaaS (DRM as a Service) where some actually offer software solutions that customers deploy on their own hardware and software in their own datacenters or in the cloud. Which method a company deploys with is mostly based on their operational capabilities, financing and business goals and their ability to adapt to their changing market needs.
When selecting a 3rd Party DRM Service/Solution Provider one should take into consideration the following points:
The formation of the Provider, how long they have been in business, their BBB rating, where they are organized and their background

The Provider's technology, how it's designed, developed, deployed and supported, it's feature set and capabilities

The Provider's Platform API's for content encryption and license delivery, their authentication and security mechanisms and approach

How and where the Provider's Platform is operated whether is in a managed hosting environment, in the cloud or a hybrid

The Provider's partner ecosystem including encoding, transcoding, server and player partners and the support for their Platform APIs

The depth of the Provider's offering including support for all 3 consumer DRMs, support for popular playback platforms and devices

How the Partner prices their platform service, flexibility of pricing models, support for pay-as-you-go, stepped tiers and all-you-can-eat models

The Provider's presence at major trade shows, in blogs, social media, community roundtables, industry organizations and their licensing status with the major DRM OEMs.
In conclusion, there are three prevailing models in deploying DRM licensing within the industry. Each of them has a specific benefit and value. There's a wide array of information available in the marketplace beyond this blog to further your knowledge about DRM and in conjunction with the information provided here, you should be able to make the right decision that fits your organization's needs, finances and goals.
- In the next episode, part 6 of our series: "Creating DRM Workflows", we will review "DRM Deployment"
---
Subscribe to The DRM Blog and get the 2016 DRM Deployment Guide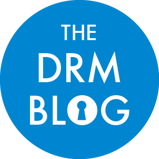 ---
View Past Episodes From Our "Spotlight On DRM" Webinar Series
---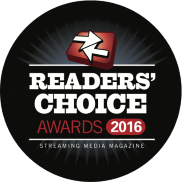 BuyDRM's KeyOS™ Multi-DRM Platform 2016 Recognitions
BuyDRM is proud to announce our inclusion in The 2016 Streaming Media 100: The 100 Companies That Matter Most in Online Video in 2016. This is our fourth consecutive year of being recognized as a top innovator in the field. BuyDRM was also recognized as the runner up for the 2016 Streaming Media Readers' Choice Awards for DRM/Access Control Service Providers, once again proving our solutions as being one of the most comprehensive and widely deployed in the world.

BuyDRM – Your Single Source for Multi-DRM Solutions
Offering PlayReady, Widevine, and FairPlay, we can help you deliver protected content to any device in any situation whether online or offline or both.
Established in 2001, we are a market-leading Multi-DRM service provider. Over the last fifteen years we have seen drastic changes in the content protection arena as a variety of new technologies have entered the marketplace. Through our pioneering efforts in this field and decades of experience in digital media, we have your bases covered with the KeyOS Multi-DRM Platform supporting PlayReady, Widevine, and FairPlay DRMs. KeyOS supports all of the popular consumer platforms and business models.
Want to Learn More?
If you are either just beginning your search or are a seasoned streaming media pro, we think our team can help you.
Contact us to learn more about our solution. We would be happy to setup a call to evaluate your scenario and find out how we can help you. Our consultations are always free. Our KeyOS platform powers the biggest names in media across the globe and we are eager to assist you as well.